We provide Cloud Infrastructure services and servers in Malaysia for production, development & testing environment. Seamless, accessible, simple - cloud solutions for your company.
Cloud Infrastructure Provider and Solutions for

SME's

in Malaysia
About Sepakat Sejati
Sejati Cloud Solutions are a collection of modular services on the cloud for SMEs. The cloud services offered will help SMEs mitigate their business risk from data loss and to enable them to share and collaborate business information effectively and securely within the company.
Sepakat Sejati is a leading provider for Cloud Infrastructure as a Service (Iaas) in Malaysia. IaaS is a form of cloud computing that provides virtualized computing resources over the Internet.
We provide servers for production, development & testing environment that can be accessed fast, anywhere and anytime.
We specialize in disaster recovery solutions on the cloud. Two of our product offerings is CloudBackup4G as a solution as well as Azure Site Recovery for Cloud Disaster Recovery Solutions.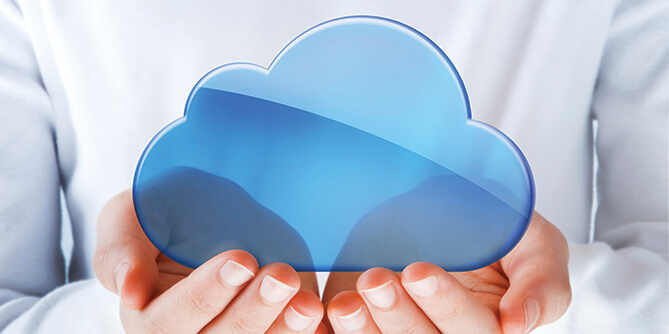 Get Ahead With Your Business with

Cloud Services
Ask yourself, "Can my business continue to function without my critical data, applications and operations?"
If your answer is no, our solutions are perfect for you.
Four Reasons

Your Backup and Recovery Plans should be Your

Number 1 Priority
Machines & Hardware Fail
The only way you can be sure that a hardware failure will not interrupt your service or cause data loss is to eliminate any single point of failure in your IT infrastructure. This option is very expensive as far as the infrastructure and man hour costs are concerned. An effective plan is to back up your data regularly, ideally with a leading and highly secure managed hosting provider.  This will help to eliminate any interruptions in case of IT infrastructure failures.
Humans Make Mistakes
As much as we wish, people are not perfect and can easily overlook an important step in a process and accidentally delete data or enter the wrong data. Making sure you have efficient processes in place and good quality assurance programs are your best bet, but having an online backup solution can be as equally important. Regular data backups allows you to restore it into and error-free state.
Nature is Unpredictable
Without a backup and disaster recovery plan in place, businesses can find it almost impossible to resume operations after a major disaster hits. In fact, an estimated 80% of all companies that experience a business interruption of greater than five days, without recovery plans, go out of business.
Customers Want Access 24/7, 365 Days a Year
With a global audience, the average consumer now expects the information they want to access to be available whenever it is convenient for them.  This means that if your organization is facing infrastructure issues and cannot get up and running in a timely fashion, these anxious customers could jump ship to a competitor.
Simple, Reliable, Affordable. More security for your business.
The Benefits of

Cloud Backup
Why choose Cloud Solutions for Backup? In the event of a disaster, Cloud Backup is a superior solution to physical backups. Read on to see the benefits.
LOWER TOTAL COST OF OWNERSHIP
A cloud backup, recovery and restore solution takes advantage of your existing infrastructure, so you don't need to buy or install expensive equipment. Cloud backup software enables business data to be protected againts disaster, data loss, sabotage, and then securely transmit encrypted copies of those files to offsite data centers. This results in a lower total cost of ownership compared to the purchase and maintenance of complex tape backup systems and also disaster recovery centers.
IMPROVED RELIABILITY & SPEED OF RECOVERY
Having a backup solution is meaningless without a rapid and reliable method of recovering and restoring data. A cloud backup and recovery system instantly restores data regardless of your location, including individual files, the most common type of data recovery. This flexibility will allow you to establish Recovery Time Objectives and Recovery Point Objectives that match your business requirements.
Smarter Use of IT Resources
A cloud backup, recovery and restore solution allows your business to redirect IT resources to more pressing challenges or strategic initiatives within your organization. The built-in scalability of cloud backup makes it easy to evolve as your business data environment changes and grows.
STRONGER COMPLIANCE SAFEGUARDS
Although your company will continue to assume liability for data security when moving to cloud backup, our cloud storage data centers belong to the reputable companies with highly secured data centers that conforms to the highest level of industry strength compliance.
A More Secure Method of File Transfer & Storage
Files selected for backup are encrypted before transmission to a cloud storage and remains encrypted once they reach their destination. The only decyrption key resides with the customer, and these safeguards are superior to decrypted on-premise data backup and recovery systems.
REDUCED OPERATING & ADMINISTRATIVE COSTS
Once you select a backup schedule, company data is saved automatically, providing an unobtrusive and transparent solution. This "set it and forget it" model results in less operational and administrative management for data backup.
ELIMINATES THE SHORTCOMINGS OF TAPE BACKUP
Tape backups are often expensive, faulty and can be lost or stolen when being transported off-site. Recovering data from a tape system can be slow process, especially if a tape needs to be retrieved from an off-site data center.
Offside Disaster Recovery Capabilities
We offer multiple cloud data centers that are geographically diverse so that we can also offer a backup solution with more reliability than tape backup.
Call Our

Sole Distributor

&

Partner