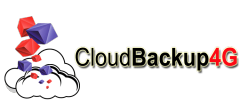 CloudBackup4G

- Cloud Backup Solutions
One of the leading Cross Platform Cloud Backup Solutions in Malaysia, CloudBackup4G is a Cloud Backup Software built to protect businesses both large and small. It provides seamless and secure backup of your data to the cloud and takes care of the management and monitoring for you.
CloudBackup4G is a perfect online backup software solution that automates data backup to secure cloud storage. The application combines easy to use interface with a powerful functionality making a disaster recovery plan simple, reliable and affordable.
CloudBackup4G guarantees that your backups are:
Secured and encrypted
Scalable
Fast and efficient
EASY SETUP & CONFIGURATION: Wizard Driven & Automatic
The Getting Started Wizard allows you to setup and configure your backup plans in less than 15 minutes. It's intuitive and simple GUI is a breeze for enterprise users to manage their backup and restore plans.
LOCAL CLIENT SUPPORT: Help at Your Fingertips
Our local technical support is available 8×5 technical support and with 4 hours response, through phone and email.
EASY RECOVERY: Stress Free Recovery
Restore wizard allows you to recover your backed-up data intuitively and seamlessly, without adding to your stress during the times of disaster and emergency.
AFFORDABLE BACKUP: Pay-As-You-Use Data Protection
You can choose to backup to cloud storage of your choice and pay only for your subscribed storage, which can be increased anytime with your request.
SECURE & RELIABLE: Encrypted Off-Site Storage
AES 256-bit source side encryption
Strong local encryption protects your data from unauthorized access with up to 256-bit strong keys even before it is transmitted to the cloud.
SSL encryption on transit
Any data sent to the cloud is automatically encrypted using the hardened SSL protocols which eliminate the possibility of an outsider gaining access to it.
Server side encryption
All data can be optionally encrypted at rest in the data center.
Call Our

Sole Distributor

&

Partner