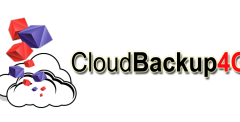 CloudBackup4G

- Cloud Backup Solutions
SQL Server Backup
CloudBackup4G provides cloud backup and restore capabilities for SQL Server databases allowing to run full, differential or transaction log backup.
Image Based Backup
Block-level volume snapshots are taken and sent directly to the cloud, allowing dissimilar hardware or virtual machines restores.
Synthetic Full Backup
Reduce the amount of uploaded data and accelerate full backup creation by reusing the existing data stored in the cloud.
This is titleRestore to the Cloud VM
CloudBackup4G allows to deploy Windows Server image from a backup copy image as an Amazon EC2 or Azure VM instance and get your physical or virtual server up and running in the cloud with a few simple steps.
256-bit AES Encryption
Encrypt backups with up to 256-bit strong keys on source side. All data sent to the cloud is also encrypted using the SSL protocols to protect while it is in transit.
Compression
Reduce data overhead, decrease storage costs, aid bandwidth and accelerate backup completion with optional compression.
Cloud and Local Backup
Backup to cloud storage of your choice or set up local backup if you want to send only a subset of your data to the cloud and keep the rest on your local backup storage.
Block Level Backup
Backup only modified or new portions of files to add them to existing online data pool.
Scheduling and Real-Time Backup
Setup hourly, daily, weekly, monthly backups or specify your own schedule. Real-Time backup allows to backup files and folders on Windows Server on change or creation.
Command Line Interface
Get backup plan statistics programmatically and use the Command Line Interface to integrate backup with your own routines.
Multiple Cloud Storage Support
Choose one of the supported public cloud storage, including: Amazon S3, Amazon Glacier, Windows Azure, Rackspace, OpenStack, Google Storage, SoftLayer and others.
Network Locations Backup
Back up your network locations including network shares, NAS devices, mapped drives, etc.
Cloud to Cloud Backup
Back up data from one cloud storage location to another. Use multiple cloud storage destinations to keep your cloud data backups.
Cloud to Local Backup
Automate backup of the cloud data to local storage, external or network drive.
Email Notifications
Set up customizable email notification feature to track each run of your backup and restore plans remotely.
Retention Policies
Set up retention options to enable automated deletion of outdated data from your storage. Keep only actual versions of your backups.